Our Services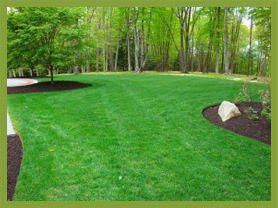 Lawn Care (Commercial and Residential)
Lawn Mowing
HDL offers weekly cutting and trimming of lawns, including blowing off any debris created by cutting and edging. The pride we take in our work is evident in the attractive appearance of every lawn we maintain. Lawn maintenance is available on a weekly or bi-weekly basis.
Additional Lawn Services: HDL is a full-service lawn and landscaping business that can do lawn installations, lawn repairs, aeration, dethatching, rolling, rototilling, and much more. We are licensed to do fertilization of lawns and ornamental plants.
Spring and Fall Leaf and Debris Clean Ups
HDL offers complete planting-bed and yard clean-up services in both the spring and fall. In the course of the fall clean up, leaves are blown to the curb or other accessible area, or they are vacuumed and removed from your property to an organic landfill for composting. Yes, we do GUTTERS! We can service your gutters along with the yard cleanup or just the gutters alone.

Trees and Shrubs: HDL offers tree and shrub services such as installation of new trees and shrubs, bushes, and other ornamental plants. We can trim and shape existing trees and shrubs, and remove old shrubs.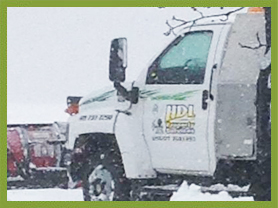 Snow Removal Services
Residential
We offer driveway plowing and shoveling, of sidewalks, walkways, and entranceway areas. We have both per-visit options and seasonal options. For our lawn maintenance customers, take advantage of our seasonal snow removal options. We begin providing snow removal service to residential properties at 2 inches.
Commercial
For our commercial clients, we take snow removal very seriously. We understand that you have a business to run and do our best to schedule our services around your hours of operations. We provide parking-lot plowing, sidewalk shoveling, bulk-salting, bag-salting, and also snow hauling for the bigger storms.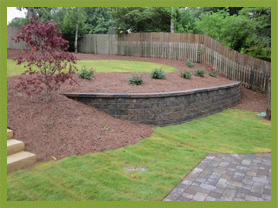 Landscaping Projects
HDL can complete your
landscaping
and hardscape projects such as retaining walls, paver patios, and many others.
We offer dumpster services with no daily rental fees!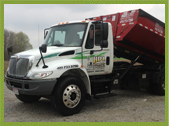 Dumpster Rentals
Perfect for home and contractors.
10 Cubic Yard Dumpsters
15 Cubic Yard Dumpsters
20 Cubic Yard Dumpsters
30 Cubic Yard Dumpsters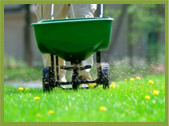 Lawn Fertilizing Services
We provide a full range of lawn fertilization services, including fertilization, weed, disease and insect control.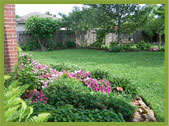 Landscape Design
We offer complete landscaping design and maintenance packages for commercial and residential properties in the St. Mary, Celina, Wapak and surrounding areas.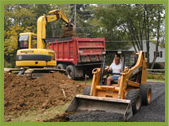 Dump Truck & Skid Loader Services
We have the right equipment for the job, from dump trucks, front-end loaders, to skid loaders and backhoe services.